FCC rules on Amateur Radio issues
---
FCC says "No spread spectrum on HF"

USA only country not allowing narrow band SS on ham bands

A brand new digital mode - called ROS (the programmers name) - has surfaced on the HF amateur bands. It has two Symbol Rates: 16 and 1 baud allowing a narrow bandwidth. Its creator refers to it as spread spectrum, but there is some debate over whether the mode truly represents spread spectrum as defined by the FCC.

Spread spectrum (SS) is a modulation technique where the transmitted signal occupies a bandwidth much wider than normally required to transmit information. One user insists ROS is not spread spectrum and does not frequency hop; it just uses multiple tones like many other digital modes

ROS is designed to fully optimize the power available and make HF, EME or meteor scatter contacts under the toughest conditions. The first long distance ham radio QSO with ROS took place on 40 meters (7076 kHz) February 18 from EA2LE, Francisco, in Vitoria, Spain, to PI4THT at the University of Twente in The Netherlands. It covered a distance of 800 miles.

ROS is not fast and is reported to work well in poor conditions with very low SNR. The spectrum spread is under 2.3 KHz and fits into the bandwidth of an SSB rig; no special radio is required. You can listen to ROS on YouTube. The HF frequencies commonly used for ROS are USB 3.600, 7.053, 14.101 and 28.300 MHz



ROS hardware and software requirements include an SSB transceiver and a Windows-based computer with a fast CPU, a 16 bit sound card, a serial port interface and a high resolution monitor ...components a great many radioamateurs already have. The software for ROS is free and you can download it along with the User Guide and Introduction to ROS Spread Spectrum.

ROS proponents say the technology makes long distance communication possible under conditions where traditional narrowband modes fail. Several US radioamateurs have been experimenting with the mode on HF.

FCC rules on legality of ROS

Tim Lilley, N3TL, of Athens, Georgia, asked the FCC if the ROS mode is legal for use below 222 MHz by licensed U.S. amateurs. Lilley recently received the following response from the FCC:

"Section 97.305 is the rule that specifies where different emission types are allowed to be transmitted on different bands. 'ROS' is viewed as 'spread spectrum,' and the creator of the system describes it as that. We assume that he knows what he created. 97.305 authorizes spread spectrum emission types (defined in Section 97.3) to be transmitted by FCC licensed amateur stations at places we regulate communications only on 222-225 MHz and higher frequency amateur bands."



"European telecommunication regulatory authorities may authorize amateur stations in Europe to use SS on the HF bands, but this is of no concern to us. The Commission does not determine if a particular mode 'truly' represents spread spectrum as it is defined in the rules."

"The licensee of the station transmitting the emission is responsible for determining that the operation of the station complies with the rules. This would include determining the type of emission the station is transmitting and that the frequencies being used are authorized for that type of emission."

Not all radioamateurs agree that ROS is really spread spectrum and criticize N3TL for getting the FCC involved. The Commission had no alternative but to refer to the rules.

ARRL agrees ROS is illegal on HF

The American Radio Relay League concurs that new data mode ROS is spread spectrum and as such is not allowed by the FCC on bands below 222 MHz (including HF, 6m and 2m) even though it only occupies a bandwidth of about 2.2 kHz.

The narrow band SS mode is used on HF by Amateurs in countries around the world without any problems; the USA seems to be the only country where it is an issue. Experimenters and testers in the US are now in the process of moving the new technology to UHF spectrum.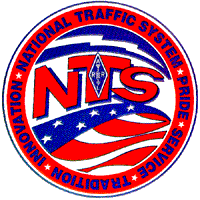 The FCC and ARRL position on ROS has raised questions about the use of CHIP64 by US radioamateurs. CHIP64 is another mode that US hams have used successfully on HF for several years. It is a Direct Sequence Spread Spectrum (DSSS) mode and would appear to fall in the same category as ROS.

At least one ARRL-sanctioned traffic net, the Virginia Digital Net (VDN) which meets Monday through Friday at 7:15 p.m. on 3578.5 kHz uses DSSS on HF. VDN, a part of the National Traffic System, is managed by the ARRL's Virginia Section.

In 2005 the ARRL tried unsuccessfully to get the FCC to adopt band planning by bandwidth instead of the current restrictive band planning by mode. It is hoped that the situation with ROS will clearly highlight the inadequacy of the current US license regulations and will lead to a renewed move to change them.
---
FCC Approves Miniature 'Recon Scout' for Police, Fire

Surveillance device to operate on 70-cm ham band
For some time now, the military has been using one-pound Recon Scout surveillance devices in Iraq and Afghanistan. The little surveillance robots, made by ReconRobotics Inc., can get tossed into buildings, around corners or into hazardous environments and send out video data, keeping users away from harm. The devices operate in LF military spectrum, below 500 MHz.

On February 23, the FCC approved the device for limited domestic usage: for eligible law enforcement and emergency personnel, and only during emergency events or training. The ARRL and some amateur radio operators opposed the approval.

The National Telecommunication and Information Administration (NTIA) also has concerns about too many of the devices in use. "If mass-marketed low-power consumer devices are permitted to operate in the 420-450 MHz band, this could adversely impact the performance of critical radar systems," NTIA told the FCC.

As a result, the devices cannot be used within 30 kilometers (about 20 miles) of five specified Air Force radar stations. And only 2,000 may be sold in the first year of approval, and up to 8,000 in the next year, with commission reconsideration after that.

Police had argued that the device's small profile provides the added advantage over other robotic surveillance units of being less obvious to suspects. ReconRobotics also manufactures the Throwbot, the IR (infra-red) and the XT, for cluttered or rough environments.

FCC allows robotic device in amateur band

In January 2008, ReconRobotics asked the FCC for a waiver to allow marketing of their Recon Scout -- a remote-controlled, maneuverable surveillance robot designed for use in areas that may be too hazardous for human entry. The machine has an infrared see-in-the dark video system and can drive itself about very quietly on command from a remote human operator.

A waiver is required because the Recon Scout operates in the 430-448 MHz band. This spectrum is allocated to the Federal Government Radiolocation service on a primary basis, as well as the Amateur Radio Service on a secondary basis. The FCC granted the waiver request in the form of an Order (WP Docket No 08-63), subject to certain conditions.


According to ReconRobotics, the Recon Scout device can be thrown, dropped or launched into hazardous areas and can provide an operator located a safe distance away with video and audio, along with infrared, biological, chemical, heat, radiation or other data. It would be marketed for use by state and local law enforcement and firefighting agencies, as well as by security personnel in critical infrastructure industries.

The FCC noted in the Order that they had received more than 70 comments "generally consist[ing] of public safety and law enforcement entities supporting the waiver request, and amateur radio operators opposing it." In their initial waiver request, ReconRobotics asserted that even though the device operates in an area allocated to other services, including Amateur Radio, the Recon Scout operates with only 1 W peak power and it is "unlikely to cause interference to these services."

ARRL's argues against the waiver

In its comments filed in May 2008, the ARRL called on the FCC to deny ReconRobotics waiver request, "either permanently or even temporarily," calling on the Commission to require ReconRobotics to "initiate a rulemaking proceeding if it feels that the Part 90 or Part 15 rules governing analog devices are not sufficiently accommodating and should be changed...." The ARRL's comments also stated that ReconRobotics "fails to establish that the 420-450 MHz band is the only viable choice and that no other band would be suitable..."


Upon learning that the FCC had granted the waiver, ARRL Chief Executive Officer David Sumner, K1ZZ said that "While we are completely sympathetic to the desires of law enforcement and firefighting agencies and certain security personnel to have a tool like the Recon Scout at their disposal, the fact remains that 430-448 MHz is a poor choice of frequency range for such a device in the United States. In its Order, the Commission does not say otherwise; it simply concludes that by imposing an array of conditions and limitations on the use of the device by eligible Part 90 licensees, the potential for harmful interference to Federal and licensed non-Federal users of this band can be, in the Commission's view, adequately minimized. The Order falls short of requiring that the manufacturer adequately explain these conditions and limitations to its potential customers and does not explain how the Commission will enforce its requirements."

The waiver Is granted

The Commission concluded that the grant of the request is warranted, subject to certain conditions. The FCC explained that "one purpose of allocating different spectrum bands to different services is to prevent harmful interference" and that ReconRobotics asserts that operation of the Recon Scout is unlikely to cause interference to the other services using the 430-448 MHz band, "because the device operates with lower power (1 W peak power, 0.25 W average power) than radiolocation systems."

"With respect to amateur operations, ReconRobotics asserts that amateur satellite downlinks should not experience interference. Moreover, ReconRobotics acknowledges that the Recon Scout would operate on a secondary basis to amateur services in the band, obligating its users to avoid causing interference."

The FCC agreed with ReconRobotics, "that interference to amateur satellite communications is unlikely. "The Recon Scout will be used infrequently and will be limited in number, significantly reducing the possibility of interference. In addition, it is unlikely that Recon Scout would have a significant effect on the ability of even an amateur earth station operating near the horizon to receive a low-level satellite signal, given the variety of natural and man-made interference sources such as terrain, trees, buildings, and other obstacles and ground level interferers having a greater effect on reception. We conclude, therefore, that grant of a waiver to permit equipment authorization and customer licensing of the Recon Scout on 436-442 MHz clearly is appropriate, because the device is unlikely to cause interference to amateur satellite communications in the 435-438 MHz segment."


The FCC stated that they are "not as clear" if the Recon Scout can operate in the 430-436 MHz and 442-448 MHz segments "without causing harmful interference." Some Amateur Radio operators, in their comments, stated that 1 W is more than enough to activate a repeater, which could cause interference to an entire system of linked repeaters. In addition, the 432-433 MHz segment is used for long-range weak signal communications utilizing very sensitive receivers.

"We note, however, that deployment of the Recon Scout on multiple channels is expected to be rare. Therefore, we believe that interference to these amateur operations can largely be avoided by requiring deployment first in the 436-442 MHz segment, then in the 442-448 MHz segment and in the 430-436 MHz segment only if the other two channels already are in use."

FCC imposes special conditions

• Eligibility is limited to state and local police and firefighters eligible for licensing under Section 90.20(a)(1) of the Commission's Rules, and security personnel in critical infrastructure industries. Any offer for sale or lease of the Recon Scout will state these eligibility limits.
• The Recon Scout may be used only during actual emergencies involving threats to safety of life and for necessary training related to such operations. Security personnel in critical infrastructure industries may operate the Recon Scout only in areas that are environmentally hazardous for entry by human personnel, and for necessary training related to such operations.
• The first unit sold to a responding organization will operate on 436-442 MHz, with the 442-448 MHz version being sold only to entities that already own the 436-442 MHz version and the 430-436 MHz version being sold only to entities that already own the other two versions.
• The number of units to be sold is limited to 2000 during the first year following equipment approval and 8000 during the second year. Future sales of the Recon Scout will be reconsidered at the end of this period. ReconRobotics may request authorization to sell additional units in subsequent years.
• The Recon Scout will operate on a secondary basis (cannot cause interference and is not protected from interference) to all federal users and licensed non-federal users including amateur radio operators.
• The FCC cautioned prospective users that "...operation of the Recon Scout in an unauthorized manner will subject licensees to Commission enforcement action and license revocation. Widespread improper use could lead us to stop granting or renewing Recon Scout authorizations."

The ARRL Executive Committee will consider what additional steps can be taken with regard to the grant of this waiver.
---