---
Retailer Cited for Violating FCC Equipment Approval Rules

CB Shop was selling CB Transceivers as Amateur Radios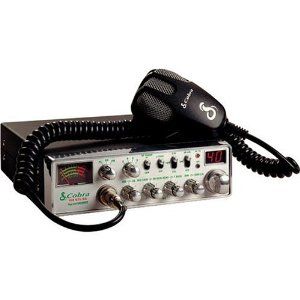 Last fall, an agent from the FCC's Detroit Enforcement Office visited Doctor Radio's CB Shop to find that the store was selling illegal radio transceivers including a radio described as "an Amateur Radio that could operate on CB frequencies."

The Doctor Radio's CB Shop is located in Monroe, Michigan, about 40 miles southwest of Detroit. This firm also has another store about 20 miles from Detroit in Trenton, MI. Both stores are located near Lake Erie. The FCC issued a Formal Citation to the Monroe store on January 4, 2011, for marketing unauthorized radio frequency devices in the United States in violation of the Communications Act and FCC rules.

The agent noted that the CB Shop was selling both the Cobra Sound Tracker and the Cobra 150 GTL DX. A store employee told the agent that the Cobra Sound Tracker, a Citizens Band (CB) transceiver, had been modified to operate with 170 watts of power.

The employee further explained that the Cobra 150 GTL DX was an amateur radio that could operate on CB frequencies. This transceiver is a so-called "export model" 28-29.7 MHz amateur radio with frequency coverage easily converted to add 26.965-27.405 MHz (CB) operation. It is disguised as a 4-Band 10-Meter ham radio when its obvious purpose is to provide higher power (15W RF power; 20W dual finals) Citizen's Band operation.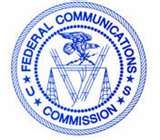 The FCC law does not permit anyone to manufacture, import, sell, offer for sale, lease, use, advertise or ship devices or home electronic equipment and systems which do not comply with its equipment authorization procedures.

Radio transceivers used in the CB radio service must be certified by the FCC prior to marketing. Internal modifications to a certificated CB transmitter are not allowed and void the CB transceiver's certification and cannot be sold or used in the United States.

Section 95.410 of the Rules states that CB station transmitter power output must not exceed - under any conditions - 4 watts of carrier power. The Cobra Sound Tracker offered for sale to the FCC agent was modified to allow an output power that far exceeded the permissible power level. This modification invalidated the radio's certification

Devices used in the Amateur Radio Service do not require authorization prior to being imported into the United States, but devices for other services, including the CB service, require FCC approval.

Under the law, dual use CB and amateur radios are not be approved. The amateur 10-meter band uses frequencies that are very close to the channels set aside for use in the 11-meter CB service. Some devices that manufacturers call "10-meter" radios either operate on the CB frequencies as manufactured and imported or are designed such that they can readily be activated by a user, a service technician or a dealer to operate on CB frequencies.


According to FCC rules, a CB transmitter is a transmitter that operates or is intended to operate at a station authorized for the CB service. Equipment authorization personnel at the FCC Laboratory have determined that dual use transceivers are intended for use in the Citizens Band Radio Service when they (1.) have built-in CB capability or (2.) can easily be altered to activate 11-meter (CB) frequencies. This modification can be as easy as moving or removing a jumper plug or cutting a single wire.

These easily modified amateur transmitters fall within the FCC definition of a CB transmitter. This determination precludes the possibility of certification of dual use CB and amateur radios and deters CB operator use of frequencies allocated to the Amateur Radio Service. The Cobra 150 GTL DX offered for sale at Doctor Radio had both CB and amateur radio capability.

The FCC advised Doctor Radio's CB Shop that if after receipt of the Citation, it continues to violate the Rules, the FCC may impose monetary forfeitures of up to $16,000 for each such violation or each day of a continuing violation, and up to $112,500 for any single act or failure to act.

In addition, violations can result in seizure and forfeiture of the illegal equipment as well as criminal sanctions, including imprisonment. Doctor Radio's CB Shop has until February 4 to respond to the Citation, either through a personal interview at the FCC's Farmington Hills, Michigan office, or via a written statement.
---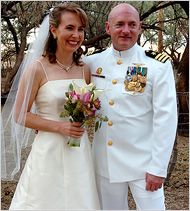 • Congresswoman Wife of STS-134 Commander Shot. In critical condition. - Gabrielle "Gabby" Giffords, (D-Ariz.), wife of Space Shuttle STS-134 Mission Commander Mark E. Kelly, was shot in the head in an assassination attempt, Saturday (Jan. 8) outside a Safeway grocery store at a public "Congress on Your Corner" event in Tucson, Arizona. She underwent emergency surgery, in critical condition from a gunshot wound to the head. After the surgery, a surgeon treating Giffords said that he was optimistic about her chance for recovery

A total of 18 people were shot, said Pima County Sheriff's Deputy Chief Rich Kastigar. He identified the suspect as a Jared Lee Loughner, 22, from Arizona and said he was armed with a pistol that had "an extended magazine." According to the Wall Street Journal, Loughner has a history of being fiercely anti-government, against the constitution and refers to himself as a "terrorist." Among the dead is U.S. District Judge John Roll, the chief federal judge in Arizona, and a nine-year-old girl who was born on Sept. 11, 2001 and featured in a book about babies born on the day of the nation's worst terrorist act..

Congresswoman Gabrielle Giffords, 40, is the member of the U.S. House of Representatives for Arizona's 8th district. In 2007, Giffords married astronaut Mark E. Kelly, who rushed to Tucson to be at her side. He was the space shuttle's pilot on STS-108 and STS-121, and commander of STS-124.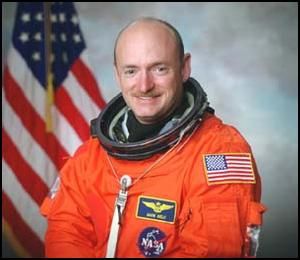 Mark Kelly is the Mission Commander for the final (STS-134) flight of the Space Shuttle Endeavour scheduled to launch to the International Space Station in April. Three Radio Amateurs will be on that mission, Greg Chamitoff KD5PKZ, Mike Fincke KE5AIT and Robert Vittori, IZ6ERU.

The mission is scheduled to install an Amateur Radio station in the European Space Agency's "Columbus" module. Ericsson VHF-UHF radios will be installed by Mike Fincke, KE5AIT, and ESA hopes to have a special contact to commemorate the first operation of amateur radio from the Columbus Module.

The twin brother of Mark E. Kelly is Scott J. Kelly, the current Commander of the International Space Station (ISS).
---
• Ham radio operators await council action on permits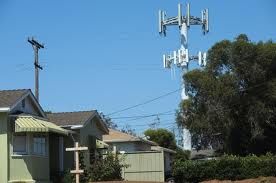 Oceanside, Calif. amateur radio operators will learn later this month if the City Council will ease proposed permitting requirements associated with erecting certain antennas in the city. That's according to a story in Thursday's (Jan 6) San Diego Union-Tribune.

The council was set to take up the issue at Wednesday's meeting, but postponed the discussion until Jan. 26 to allow for city staff members to finish a compromise agreement.

Under the proposal, the city would back off a plan to require the amateur, or "ham" radio operators, to obtain a conditional-use permit to set up antennas taller than 36 feet if standing alone or 10 feet if placed on a rooftop, which would cost $500 and would require Planning Commission review and possible appeal to the Council. Instead, radio buffs would be allowed to get a less onerous administrative permit for antennas as tall as 75 feet, as long as the antennas are retractable. The administrative permit would only require staff approval unless the neighborhood requested a hearing.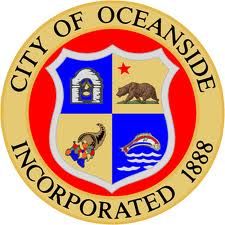 Ham radio operators and Oceanside have been at odds since the city first released its proposed overhaul to its ordinance regulating cell towers last summer. City staff members said the ordinance was necessary to deal with the proliferation of cell towers throughout the city, especially in residential areas and adjacent to schools.

Supporters decried the ordinance, which subjected the amateur radio operators to the same set of standards — and expensive permits — as the deep-pocketed telecommunications industry. The City Council, however, on Oct. 20 directed city staff to retool the section of the ordinance dealing specifically with amateur radio antennas. Read more....
---
• Great Britain to use Ham Bands During London 2012 Olympiad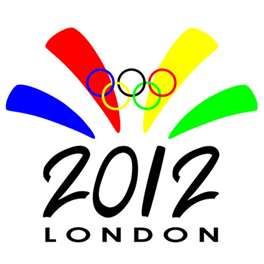 The London 2012 Olympic Games will take place between July 27 and September 9, 2012. Ofcom, the United Kingdom's radio regulator, has published an updated spectrum plan for wireless communications at the London 2012 Games. This includes an update on the various demands for spectrum and how they may be met in part by tapping into the UHF ham bands. Frequencies in a number of bands allocated on a Secondary basis to the Amateur Service will be used at Olympic venues, among them are 70cm, 23cm and 13cm bands.

The Radio Society of Great Britain (RSGB) said it "fully appreciates that the 2012 Games are a premier international event and inevitably need significant spectrum resources and equipment to facilitate broadcasting, security, press/media, officials, etc. But the Society has highlighted that some existing amateur allocations (which are also listed in the Ofcom draft plan) need to be retained for use near venues for such things as the increased use of repeaters by visitors to the Games, Special Event Stations and the Radio Amateur's Emergency Network (RAYNET)." RSGB noted that the 70-cm band "has a significant amount of amateur repeater infrastructure."



Regarding the 70-cm band, the Ofcom plan says: The 430-440 MHz band is managed by the MOD (Ministry of Defense) and used by Radio Amateurs on a secondary basis. Ofcom notes that RAYNET supports use by the St. John's Ambulance, Red Cross and other similar users as well as Amateur Special Event Stations for cultural events linked to the London 2012 Games. (St. John's Ambulance is a worldwide first responder and charitable organization.)

"At past Games, Amateur radio bands (especially 430-440 MHz) have been used and this remains a possibility for the London 2012 Games if demand requires it. In the Statement we identified the bands that could be used for land mobile radio, handheld communications and talkback."

With regard to the Amateur-Satellite Service, the document says: "We do not think it will be necessary to use the frequency bands allocated to the Amateur-Satellite Service, but we will retain the option to consider whether there is a requirement to use them as we develop our venue-specific spectrum plans. We will continue to work closely with key stakeholders as we develop our plans." A final version of the plan will be published early in 2012. Read more....
---