---
Today's launch of ARISsat-1 hamsat postponed until July

ARISsat-1 will be activatived on April 12 from inside the Space Station
We are writing this on February 16, the day that the ARISSat-1 amateur radio satellite was to be hand launched from the International Space Station by two Russian cosmonauts during an EVA (Extra Vehicular Activity) spacewalk.

ARISat-1 was ferried to the Space Station on an unmanned Russian Progress M-09M resupply spacecraft, launched by a Soyuz rocket from the Baikonur spaceport on January 28, 2011. It docked at the ISS on January 30 at at 02:39 UT. The hamsat was one of the items among its 2.5 tons of cargo which included propellant, oxygen, food, crew parcels, scientific equipment, and additional hardware for the ISS. Other payloads on-board were books by Russian space exploration founder Konstantin Tsiolkovsky, and a birthday gift for ISS Commander Scott Kelly. Progress M-09M will remain docked to the ISS until April 26, 2011.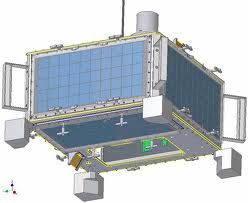 ARISat-1, a 30 kg (66 pound) mini-satellite is planned to transmit 25 greetings messages in 15 different languages, Earth photos and telemetry data in the 2-meter ham band at 145.95 MHz. The hamsat is actually a reconfiguration of the SuitSat-2 project into a newly designed structure.

Upon learning of the loss of the Russian Orlan suit that was to house SuitSat-2, the SuitSat-2/ARISSat-1 team responded by assembling a new team lead by Bob Davis, KF4KSS to develop a brand new cube-shaped structure to house the already developed satellite modules.

Yuri Gagarin: First man in space

ARISat-1 is called RadioSkaf-1 by the Russians who also named the small spacecraft "Kedr" after the callsign used by Yuri Gagarin during the first manned orbital spaceflight and safe recovery on April 12, 1961. Kedr will be used for student space education programs and for this year's celebration of the 50th anniversary of Yuri Gagarin's spaceflight. Gagarin's one orbit spaceflght took 1 hour and 48 minutes to circle the Earth.


Just three weeks earlier, Russia had completed a successful flight of Sputnik-V, carrying a simulated man (photo right) called "Ivan Ivanovich," the Russian equivalent of "John Doe" and a dog named Zvezdochka (Little Star.) That mission tested the spacecraft and pressure suit, as well as the tracking and recovery operations. Gagarin's flight suggested that the U.S.S.R. was well ahead in the Space Race.

Gagarin's flight took place a month before American astronaut Alan Shepard's suborbital flight, and 10 months before astronaut John Glenn became the first American to orbit the Earth. The United States regained its superiority on July 16, 1969, when it made the first manned lunar landing during the Apollo program.

The ARISSat-1 Amateur Radio Satellite

ARISSat-1 is the first of a series of educational satellites being developed in a partnership with the Radio Amateur Satellite Corp. (AMSAT), the NASA Office of Education ISS National Lab Project, the Amateur Radio on ISS Working Group (ARISS) and RSC-Energia, Russia's primary space systems manufacturer.

ARISSat satellites carry up to five student experiments and the data from these experiments are transmitted to the ground via an amateur radio link. In addition, ARISSat can transmit still frame (SSTV) video Earth views from its four onboard cameras, commemorative greetings in native languages from students around the world, and a Morse code tracking beacon.


ARISSat-1 will carry many education-based features encouraging student interaction. During the development of the satellite, students from around the world were invited to submit images and letters documenting their participation in science activities and projects. These submissions have been processed and stored on a memory chip that has been attached to ARISSat-1 and is flying along with the craft as it orbits the Earth.

ARISSat also will function as a world-wide space communications utility for use by amateur radio operators. The transmitter will enable communications with ham radio operators around the world for three to six months.

The RF downlink power on the 145.950 MHz FM downlink is 250mW which is predicted to provide a 6 dB signal on an HT with a 'big whip' when the satellite is at 15 degrees elevation. ARISSat-1 is not stabilized so the antenna orientation is unpredictable and a certain amount of fading will happen. The receiving link should be improved with a better antenna. (Information on how to work satellites.) See the February, 2011 issue of QST Magazine for more background info.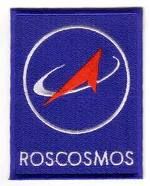 On Tuesday, February 8, Roscosmos -- the Russian Federal Space Agency -- confirmed that ARISsat-1/Kedr would be hand deployed during a nearly six hour spacewalk on February 16 by Russian Cosmonauts Dmitry Kondratyev and Oleg Skripochka, RN3FU, on Wednesday, February 16. Its transmitter would use the Russian amateur radio call sign: RS1S. NASA TV was to begin live coverage of the spacewalk beginning at 7:45 a.m. ET (1245 UTC).

ARISsat-1 tested from ISS

On Thursday, February 10, RSC-Energia finalized plans to perform a preliminary test of ARISSat-1 while inside the ISS to verify that the satellite could transmit following its delivery to the ISS. This was not an event that was previously scheduled.

Instructions were sent to the Cosmonauts to give them a test procedure with activation scheduled for that day at 1605 UTC. For this test, the ARISSat-1 VHF antenna port was connected to one of the four ARISS external antennas. The Cosmonauts listened for the satellite's FM transmissions using the Kenwood TM-D700(E). This radio is normally used for ARISS school contacts which is connected to an adjacent ARISS external antenna.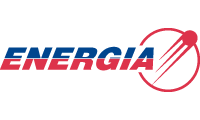 During the test, RSC-Energia decided to keep the transmitter on until Friday morning. AMSAT was notified Friday morning that the cosmonauts reported that the tests were successful. A number of ground stations reported hearing the transmissions as well, including AMSAT VP-Engineering Tony Monteiro, AA2TX in North Andover, MA.

This preliminary test was not announced to amateurs in advance due to the short time frame between RSC-Energia's decision to conduct this test and when it was conducted as well as the uncertainty as to how long the satellite's transmitter would remain activated.

Other radioamateurs hearing the test signals on 145.950 MHz FM, included Roland, PY4ZBZ, in Sete Lagoas, Brazil, who recorded the audio and Japanese radioamateur JA0CAW, Tetsu.

ARISsat-1 launch postponed

Yesterday, on the day before the scheduled launch, a Roscosmos (Russian Federal Space Agency) news item said the ARISsat-1 would not be deployed until July, but would be activated from inside the Space Station on April 12, 2011, the 50th anniversary of the Gagarin flight. This was a surprise to everyone! The puzzling reason given was that "Weak batteries of the RF-amateur satellite won't let it fly and transmit signals until this date if the satellite is launched on February. 16."



AMSAT also learned on Friday morning, February 11 that the deployment of the ARISSat-1 satellite had been removed from the RSA EVA 28 timeline by RSC-Energia management. NASA was informed that the ARISSat-1 deployment would be deferred to a later EVA, due to changes in the tasks to be performed during RS EVA 28." Subsequently, RSC-Energia informed NASA that deployment of ARISSat-1 would be added to the next EVA 29 currently scheduled for July 2011.

On February 14, the ARRL sent out a news bulletin saying "According to the AMSAT News Service, the deployment of the ARISSat-1 satellite from the International Space Station, previously scheduled for Wednesday, February 16, has been postponed. The postponement was necessary because of changes in the work schedule for the February 16 space walk. Instead, ARISSat-1 deployment will be added to a space walk scheduled for July 2011."

Then came another news bulletin from Roscosmos stating "that the Amateur Radio satellite ARISSat-1 will be activated April 12 on 145.950-MHz FM to celebrate the 50th anniversary of the first human space flight. ARISSat-1 is also known as Kedr, the callsign of Cosmonaut Yuri Gagarin on his historic flight. The satellite is currently inside the International Space Station (ISS) and will be connected to an Amateur Radio antenna mounted on the ISS for the commemorative transmission. It is planned to deploy the satellite during a space walk in July."
---